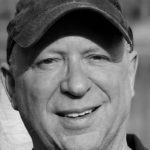 "I love being a dad to our four wonderful children and marrying the best woman on the planet.  I'm passionate for hockey and I'm always ready for a push-up challenge."
Jimmy grew up in an inner city neighborhood in upstate New York.  He learned how to hustle at an early stage. He was financially independent at age 12, leveraging his entrepreneurial instinct for which he continues to use today.
Not to long ago, after successfully building sales and operations groups for start-ups and large companies, he left corporate America and launched PIVIT U.  Despite Jimmy's experience and triumphs, this has been his most rewarding moment.
PIVIT U started with one brick, slowly and steadily paving the way.  There have been hundreds of individual co-pilot career engagements, witnessing the power of their disruptive blueprint. Candidates that follow through on their commitment to self-development become PIVIT U Family.
As they continued with one-on-one co-pilots and introduced boot camps, their work became viral in Universities and Organizations.  This is how they discovered building their dream business was actually helping others become PIVIT U Proteges.
Quote to Live By: You Will Get All You Want In Life, If You Help Enough Other People Get What They Want"

-Zig Ziglar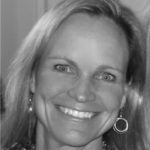 "I am married to my hero. I work hard to be the best mom, wife, friend, and entrepreneur.  I love a good beer, hanging by the lake and running.  I also know the words to almost every Beach Boys song ."
When it came to looking for a job after Liddie graduated from college, she wasn't prepared. Her first mistake was waiting until she graduated from college to begin her job search.  The career planning office seemed irrelevant and she did not engage it at the time.
Liddie had no idea how to implement a career strategy and relied solely on her network. She learned that 'hunger' and taking initiative was important to start a career path. Seven years into her career life, she landed a dream job.
The biggest life lesson at the time - whatever motivation was needed, she discovered it and went for it, "let's go, if we're going!".  PIVIT U was born from necessity, which some say is the mother of innovation in challenging times. Liddie was the first PIVIT U Protege.
Quote to Live By: Under pressure, you don't rise to the occasion, you sink to the level of your training. That's why we train so hard."

- Navy Seal